Five years ago, in April 2018, a little gem opened its doors in the heart of Arleta, CA, offering a haven for clean clothes without breaking the bank. Half Price Laundromat has been serving the local community with its affordable services, friendly atmosphere, and commitment to customer satisfaction. As we celebrate this milestone, let's take a moment to reflect on the impact this laundromat has had on the community and the reasons behind its enduring success.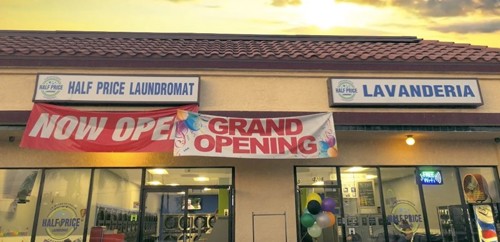 1. A Welcoming Space:
From the moment you step foot into Half Price Laundromat, you're greeted by a warm and inviting ambiance. The spacious layout, comfortable seating areas, and clean environment create a space that feels like a home away from home. Whether you're a student, a busy professional, or a local resident, this laundromat offers a cozy retreat where you can relax and enjoy the experience of doing your laundry.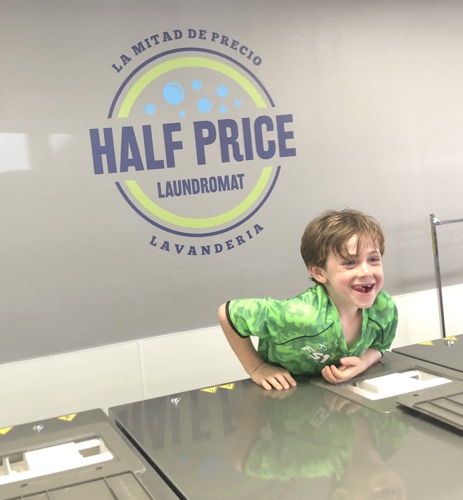 2. Affordable Services:
One of the most significant advantages of Half Price Laundromat is its commitment to providing affordable services. In an era when expenses seem to be constantly rising, the laundromat has managed to keep its prices affordable without compromising on quality. This has made it a go-to destination for the community, offering a solution for those seeking cost-effective laundry options.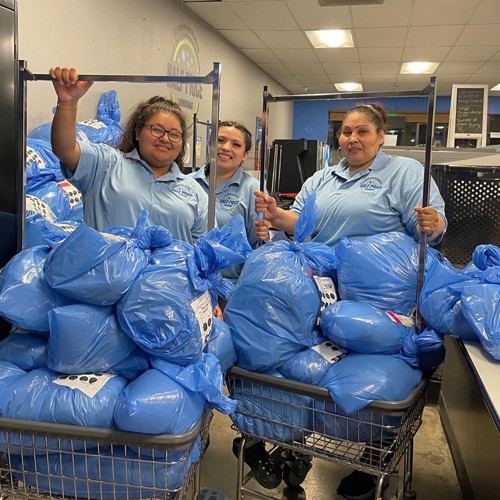 3. State-of-the-Art Equipment:
Half Price Laundromat stands out for its commitment to maintaining high-quality standards. Equipped with modern and efficient machines, the laundromat ensures that customers can complete their laundry tasks quickly and efficiently. The availability of various-sized washers and dryers caters to the diverse needs of individuals, families, and businesses alike.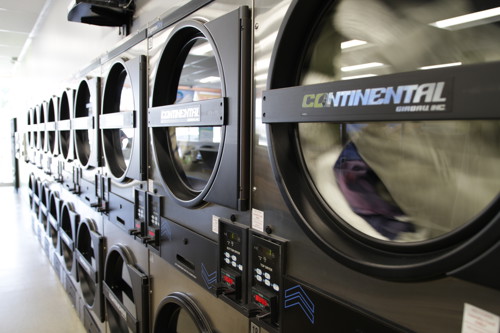 4. Convenient Location and Hours:
Located in the heart of Arleta, Half Price Laundromat boasts a convenient location that is easily accessible to both residents and visitors. Moreover, the laundromat's extended operating hours accommodate the busy schedules of customers, allowing them the flexibility to do their laundry at their convenience. This commitment to accessibility and customer convenience has been a key factor in the laundromat's success over the past five years.
5. Community Engagement:
Beyond providing laundry services, Half Price Laundromat has become an integral part of the Arleta and Pacoima community. The friendly and attentive staff members have fostered a sense of belonging among customers, creating a tight-knit community within the laundromat's walls. Moreover, the laundromat has actively participated in local initiatives, supporting fundraisers, and sponsoring community events. Through their involvement, Half Price Laundromat has shown that they are not just a business, but a dedicated community partner.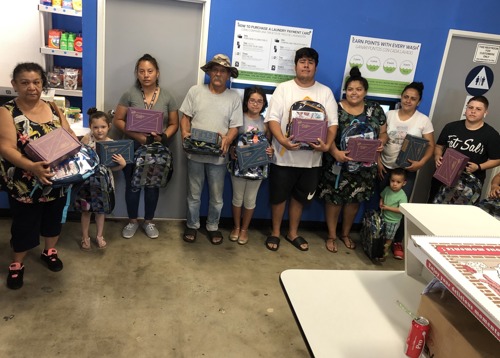 As Half Price Laundromat celebrates five years of success, the impact it has had on the Arleta community cannot be overstated. By offering affordable services, maintaining high-quality standards, and engaging with the local community, the laundromat has become a trusted and beloved establishment.
Here's to the next five years and beyond, as Half Price Laundromat continues to serve the community, one load of laundry at a time.