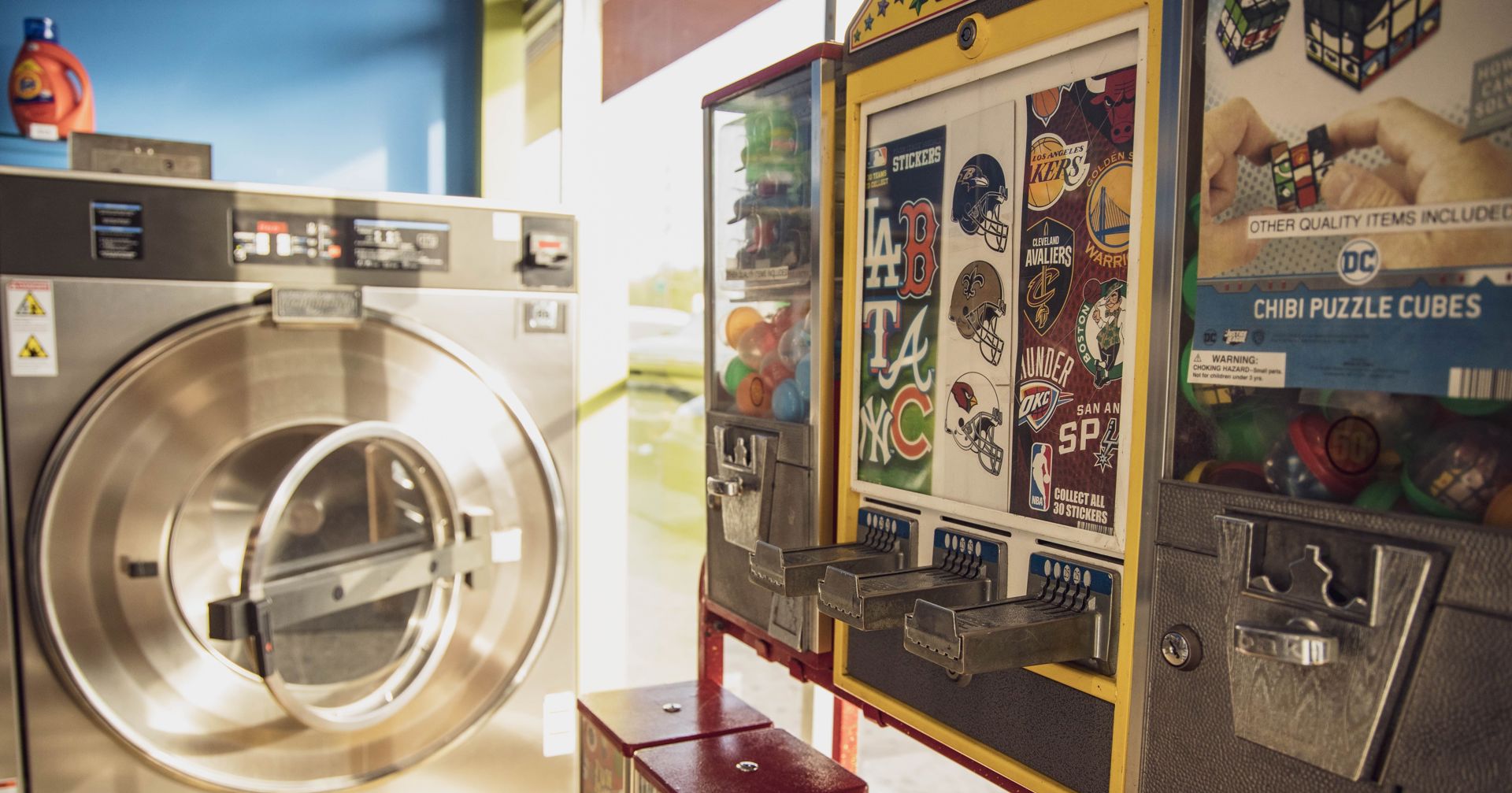 ​Frequently Asked Questions About Half Price Laundromat
Is your laundry safe during Covid?
We are obsessive about cleanliness. Our fully attended stores are sanitized throughout the day and all Covid-19 protocols are followed.
How long have you been in business?
Five years. We opened our doors in the spring of 2018.
We have three locations:
13205 Osborne St., Arleta, CA 91331
15033 Roscoe Blvd., Panorama City, CA. 91402
20021 Roscoe Blvd., Winnetka, CA 91306
All three locations have ample parking in front and back parking lots.
What are the payment options?
We accept all major credit cards as well as debit and EBT cards.
They go up to 192 degrees Fahrenheit
Yes we do. Drop off at one of our locations or we can pick it up with your laundry pickup and delivery order. One stop shopping!
Wash & Fold, also known as Fluff & Fold, is a service we provide to do your laundry for you. All you need to do is drop off your dirty laundry and we will wash, dry, and fold your clothing. Our team is made up of laundry professionals that know exactly how to care for your laundry.
When can I drop off my laundry?
You can drop off your laundry to one of our friendly attendants at either of our two locations from 7:00 a.m. to 10:00 p.m., 7 days a week. All you need to do is place your clothing in bags and our attendants will take care of the rest.
How long does it take to get my clothes back?
Our standard turnaround time is 24 hours. We also offer same day service for customers on the go. Drop it off in the morning, wear it tonight!
Unless you want us to use a specific soap for allergy reasons or preferences, we provide the detergent. And we use just the right amount for every load in order for your clothing to come out fresh. We also add fabric softener and dryer sheets to you loads unless you otherwise specify. We understand that some of our customers have chemical sensitives. That is why we handle your laundry just the way you tell us to. At Half Price Laundry we do your laundry, your way.
Will you sort my laundry?
Yes. We sort your clothing before washing them. If you have specific care instructions, be sure to let us know.
Do you accept oversized loads?
Yes. We clean oversized comforters, rugs, sheets, pillows, and other large items. Our top of the line washers and dryers will take care of all of your washing needs.
What happens if my clothes are damaged?
If clothing is damaged by us, we will reimburse you the cost of the damaged clothing.
What happens if my clothes are lost?
If your clothing is lost by us, we will reimburse you the cost of the lost clothing.
With three locations, we are able to service the entire San Fernando Valley including Sherman Oaks, Sun Valley, Mission Hills, Encino, Van Nuys, North Hollywood, Sunland, Valley Village, Sylmar, San Fernando, Arleta, Pacoima, Panorama City, Studio City North Hills, Winnetka, Canoga Park, Chatsworth, Granada Hills, and many other areas of Los Angeles.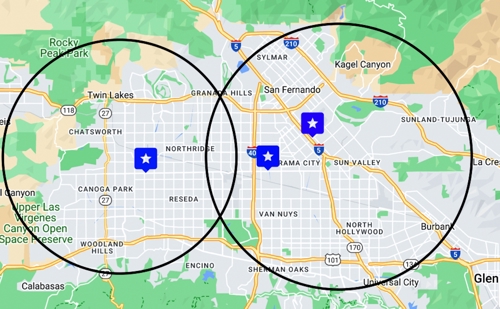 Do I call each time I need laundry service?
Absolutely not! With our new software system, you can set up a recurring time for weekly pickup once and never have to worry about booking again. Set it and forget it!
Do I have to be home when you pick up or deliver my clothes?
Nope! Just leave your bags on your porch and we'll take care of the rest.
Your credit card is charged automatically as soon as your order is complete.
How much does an average order cost?
An average load of laundry (clothing) for one person is about 12 pounds. Our lowest cost for recurring service is $1.85 per pound. That comes out to $22.20.
Blankets, sheets, and towels are $2.35 per pound on our recurring service. 
What if I want to cancel a pickup?
You can cancel before your pickup without penalty. Just go online and cancel or call us and we will cancel for you. However, if we arrive at your location to pickup and you have not cancelled, we charge a $15 missed pickup fee.